Sporty, intelligent, and futuristic, Urtopia's core spirit doesn't stop at just a strong sense of aesthetics, but also incorporates state-of-the-art technologies. Unlike others that are heavy and old-fashioned, Urtopia strives to redefine what e-bikes can be.
Over the past half year, Urtopia e-bike has passed some of the harshest quality tests in the industry. The carbon fiber frame was subject to tests under the BS EN 14766 standard which specifies safety and performance requirements for mountain bikes intended for off-road, rough-terrain use. Also, Urtopia e-bike meets the compliance requirements of UL, CE, FCC, REACH, RoHS, and CPSC.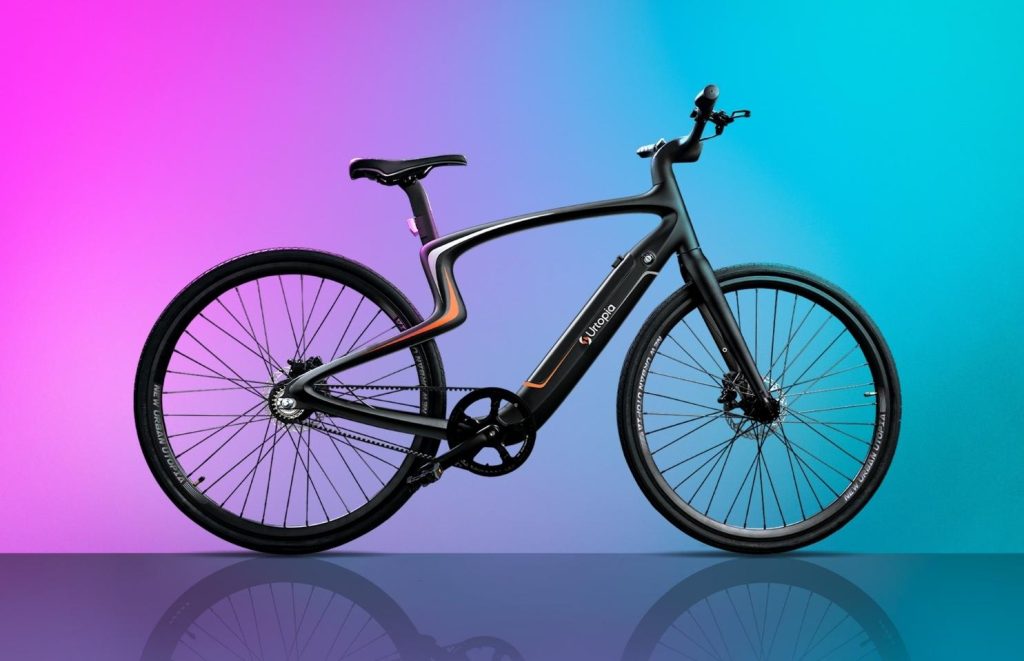 Some of Urtopia's most remarkable features include its Ergonomic design, Lightweight material, Smartbar Tech, and Innovative safety configuration. Different from most of the heavy-looking e-bikes on the market, Urtopia is a full carbon fiber e-bike that weighs only 13kg/30lbs, making it eye-catching and easy to be carried around. The Smartbar Tech integrated into its handlebar enables you to communicate with your e-bike via voice control.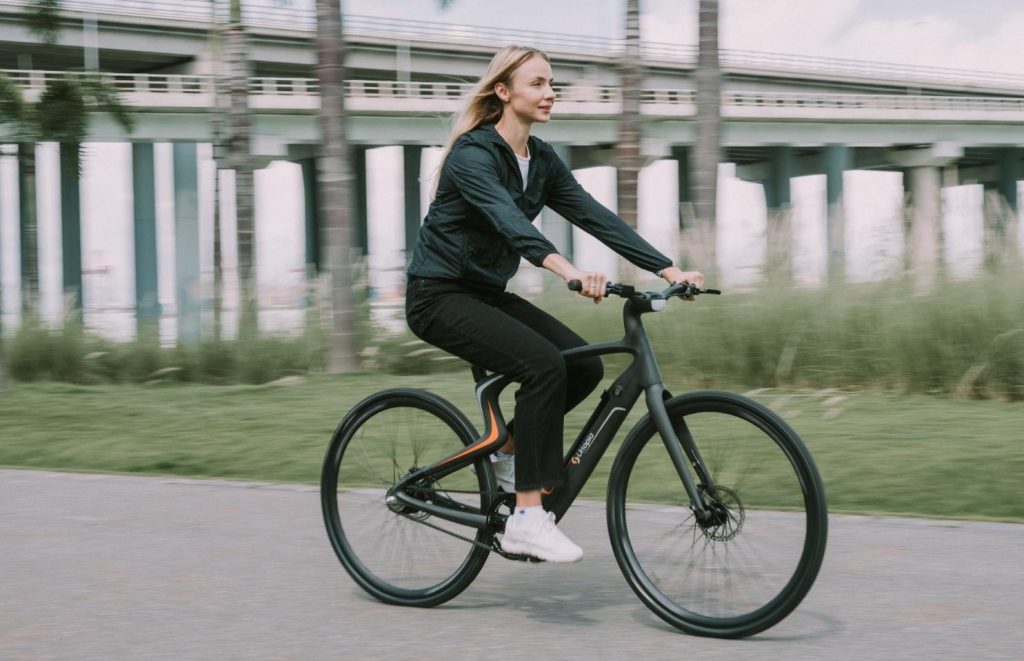 With Urtopia Smartbar tech, your e-bike can be more than just a bike that you ride to travel. Unlike the regular e-bikes on the market which you can only use for riding, Urtopia's AI voice control system in the Smartbar makes a smart friend on the road who keeps your biking journey accompanied, efficient and enjoyable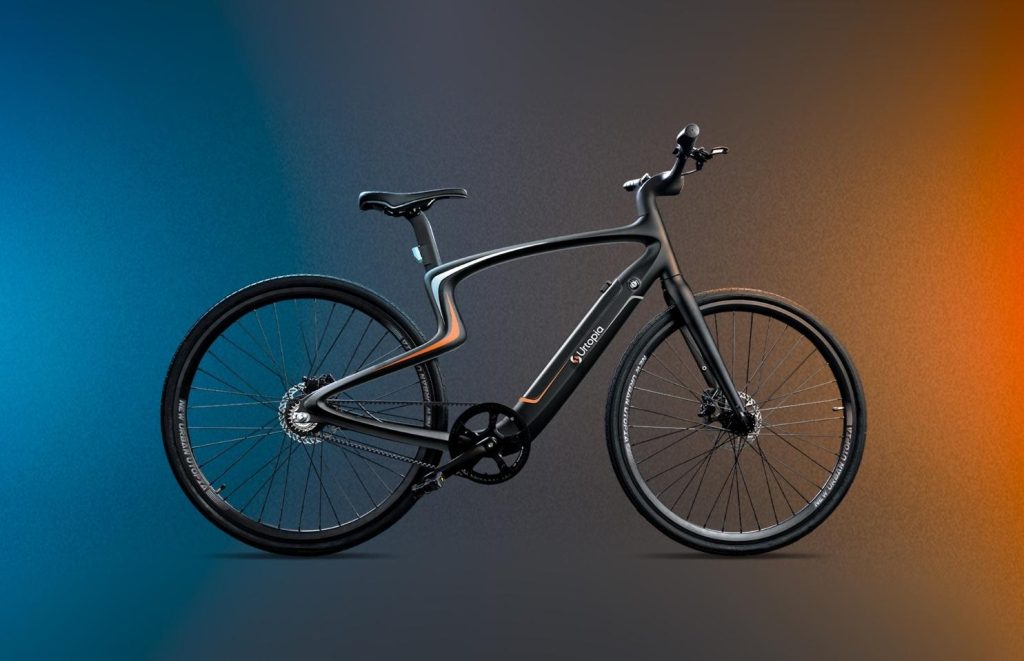 Urtopia's innovative safety configuration includes a GPS tracking system, fingerprint
unlocking system, Anti-Theft alert, Millimeter-Wave Radar, Gyroscope, integrated lighting in front and rear, removable battery, Puncture-proof tires, and so on. Both you and your e-bike's safety is guaranteed
Urtopia e-bike has 5-speed modes controlled via Smartbar. Combined with customized motor system, responsive torque sensor, brushless motor, and clean Gates carbon belt transmission, Urtopia can give you the smoothest riding experience ever!