The Porsche 718 Cayman GT4 RS is the new flagship model in the 718 family – an uncompromising driver's car designed to impress with its lightweight construction, extremely agile chassis set-up, sophisticated aerodynamics and unique soundtrack.
Sports car designed for maximum driving pleasure
The naturally aspirated flat-six engine, familiar from the 911 GT3 Cup racing car and the 911 GT3 series production model, forms the centrepiece of a sports car that has been designed for maximum driving pleasure. The engine revs as high as 9,000 rpm. Compared to the 718 Cayman GT4, the 718 Cayman GT4 RS has an extra 80 PS (59 kW; 718 Cayman GT4: fuel consumption combined (WLTP) 11.1 –10.7 l/100 km, CO₂ emissions combined (WLTP) 251 – 242 g/km, fuel consumption combined (NEDC) 10.9 – 10.2 l/100 km, CO₂ emissions combined (NEDC) 249 – 232 g/km), resulting in a weight-to-power ratio of 2.83 kg/PS. Maximum torque has been increased from 430 to 450 Nm.
Among the striking features of the new, top-of-the-range 718 are the process air intakes behind the driver and passenger windows. The 718 Cayman normally has small side windows here. The new air intakes improve both the intake airflow and, at the same time, create a thrilling intake noise right next to the occupants' ears. The characteristic air intakes in front of the rear wheels have been retained and are used for engine cooling.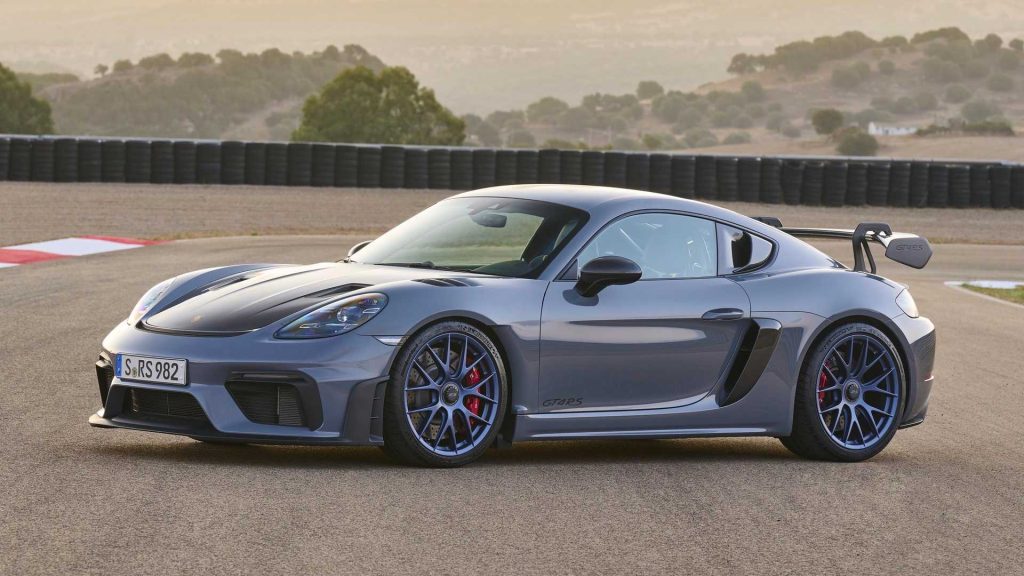 Highly efficient: the fixed rear wing with a swan-neck attachment
The new fixed rear wing, its swan-neck attachment and aluminium wing supports, are a distinctive element of the exterior design. This highly efficient wing principle is derived from the Porsche 911 RSR GT racing car and was first adopted in a Porsche series production car with the 911 GT3. In combination with the 30-millimetre-lower ride height compared to the 718 Cayman, the eye-catching vents on the front wheel arches, the aerodynamically optimised underbody panelling with connected rear diffuser, the multi-adjustable front diffuser and the new front spoiler lip with flow-around side blades, in the Performance mode reserved for use on race tracks the GT4 RS generates approximately 25 per cent more downforce than the GT4.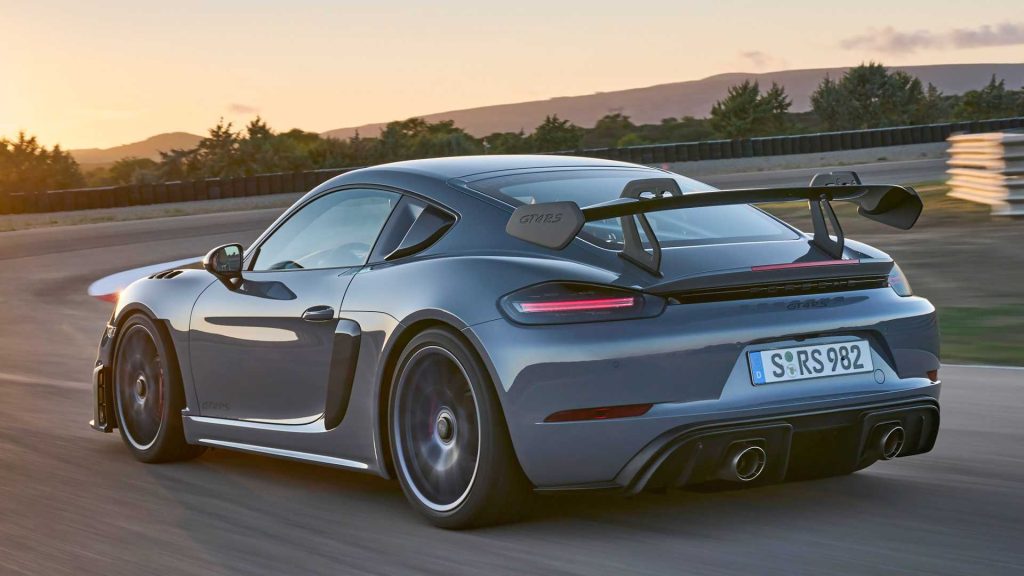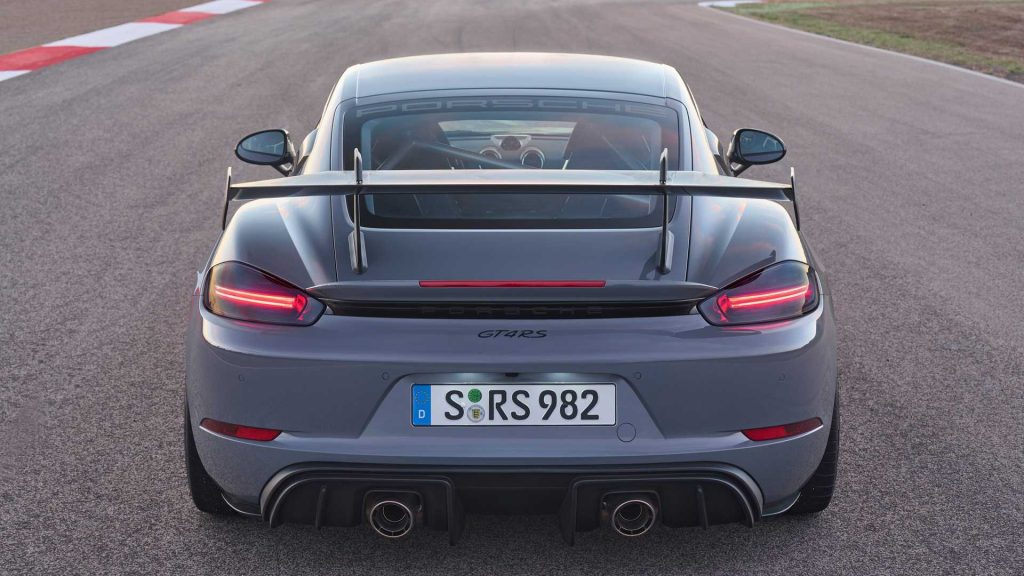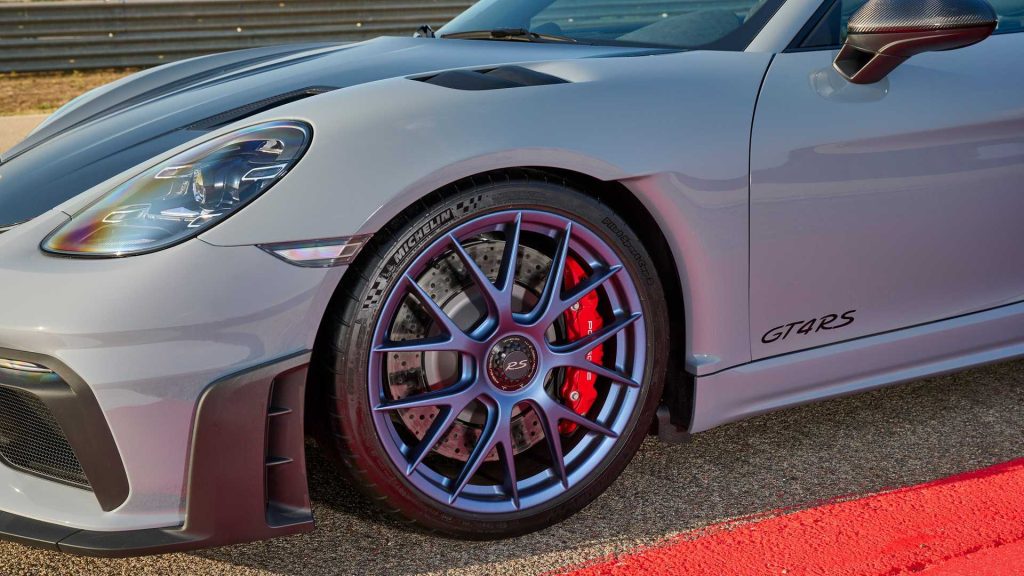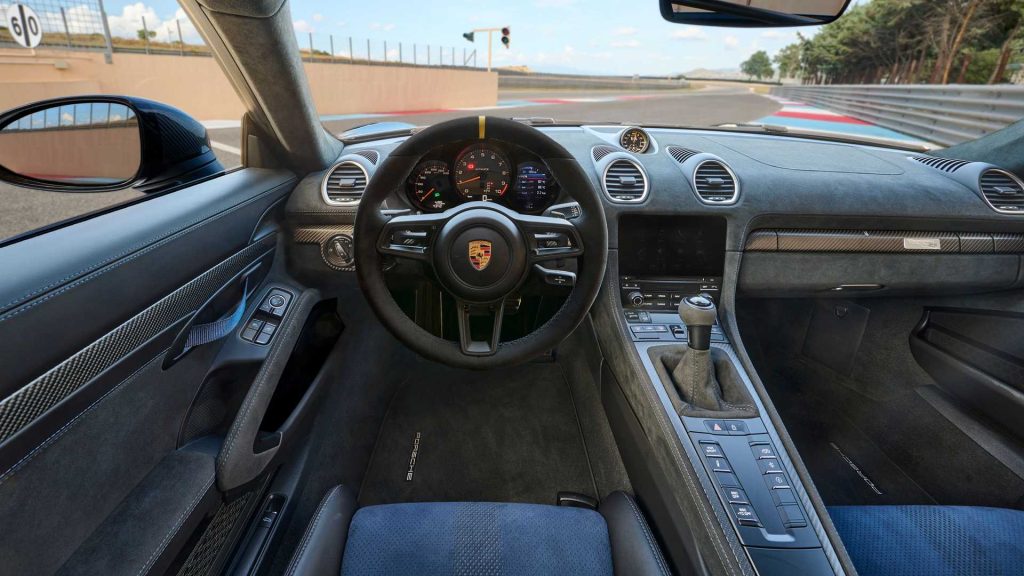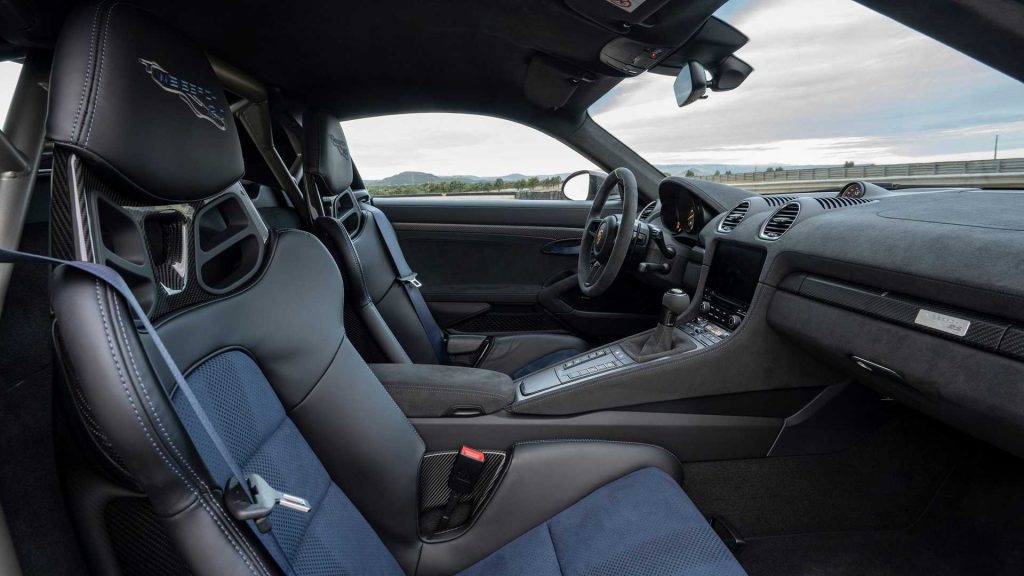 Source: Porsche.com