If the Full Fat can make it to the South Pole, it can take virtually anything you can throw at it. An expedition-tough trike, originally designed for record-setting, the Full Fat combines durability, reliability and specialist features for conquering the most challenging terrain. Rough trails, sand, snow, and mud; if you pedal, it'll take you there.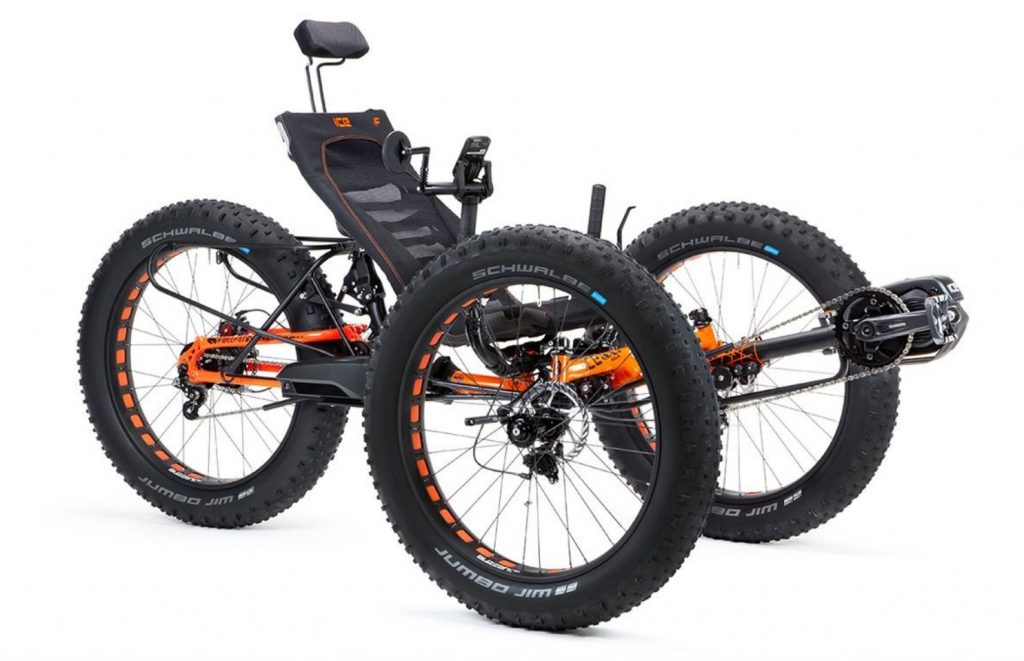 The ICE Full Fat is built on an optimised ICE frame featuring Compact Flat Twist Fold, No Brake Steer, Rider Positioning System and wide range gearing. Find out more in our tech secton. Find out more about Maria Leijerstam's World record visit www.marialeijerstam.com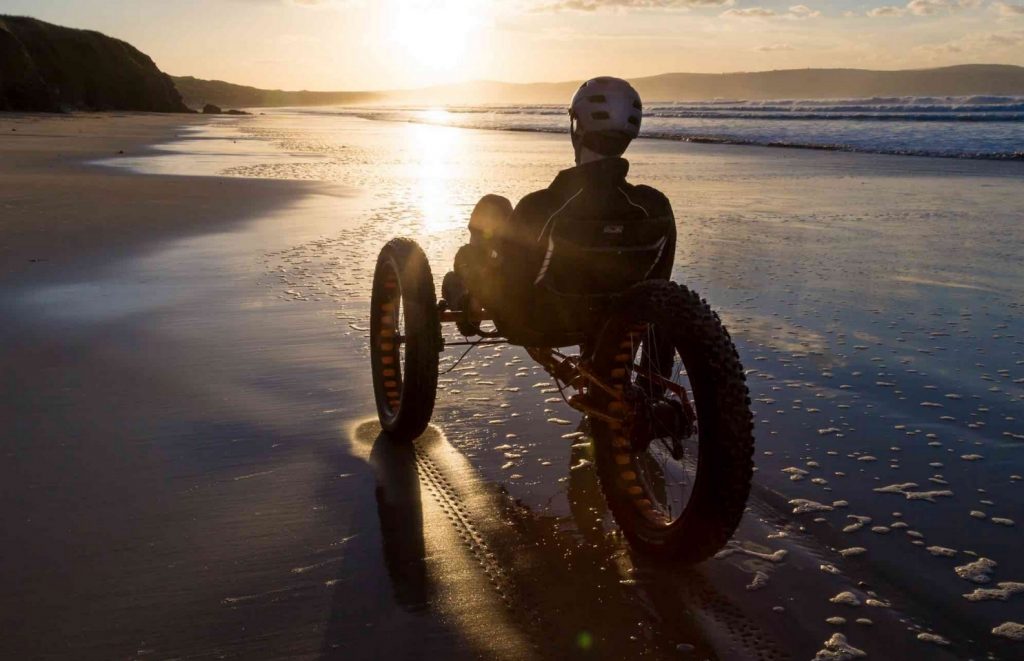 There's no denying that the Full Fat is a big trike, but nonetheless it still features our industry leading ICE Compact Flat Twist frame, allowing the trike to fold quickly and easily.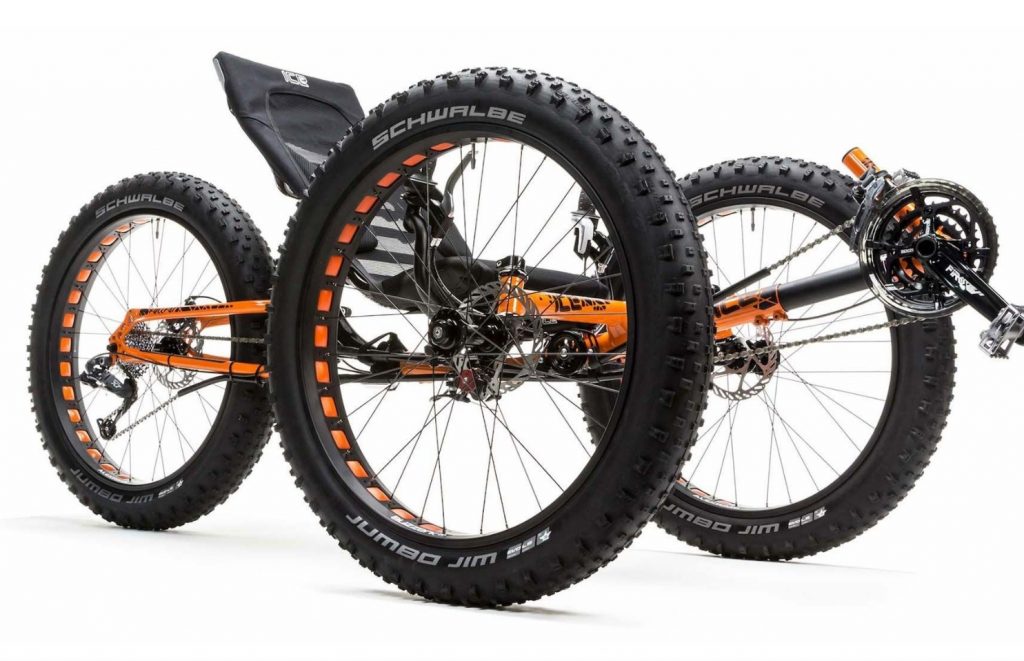 A high cruciform and three 26" wheels gives excellent ground clearance over rugged terrain. Large volume, low pressure tyres provide float and traction over soft terrain and bumpy trails.